Administrative Law Attorney in Austin
Administrative law is the area of law covering the actions of government regulatory agencies. Both state and federal agencies seek to enact various regulatory agendas. An administrative law attorney is one who represents a client in an administrative dispute, perhaps in a dedicated administrative court such as the State Office of Administrative Hearings in Austin, Texas.
About Texas Administrative Law
Professional Licenses
Doctors
Nurses
Pharmacists
Dentists
Psychologists
Veterinarians
Teachers
Architects
Lawyers
More
Professionals who require a license to practice their occupation are particularly vulnerable to allegations of misconduct. In some situations, a state agency may seek to revoke a license or impose conditions on a license or a company. In those instances, the licensee or company has a right to be represented by an attorney to attempt to resolve the case.
The Law Offices of Sue Berkel can seek to negotiate a settlement for your administrative case if possible. If a state agency is investigating or has filed an administrative action against you or your company, and a successful settlement cannot be reached, an administrative hearing before the regulatory agency may be the next step. We can represent you in this hearing and any subsequent appeal to the arbitration, if necessary.
State Office of Administrative Hearings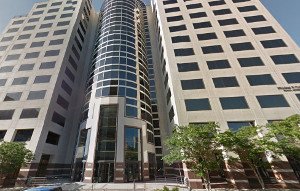 Many state agencies lack the staff to conduct their own administrative hearings. To address these cases, Texas created the State Office of Administrative Hearings (SOAH) in 1991 as an independent agency able to provide administrative law judges. The headquarters for SOAH is located in Austin, which is the seat of state government. Most administrative actions in Texas take place here.
As a former administrative law judge in Austin, Sue Berkel knows her way around the SOAH and can defend your interests here as a private-practice administrative lawyer. Contact us if you'd like to discuss your administrative law situation.
Request a consultation
State of Texas Regulatory Agencies
There are dozens of state agencies in Texas which together cover a wide range of responsibilities with varying scopes and budgets. Some examples include agencies for law enforcement, healthcare, education, and even SOAH itself. If you're facing an investigation or possible disciplinary action, the Law Offices of Sue Berkel can tell you more about how the agency conducts administrative actions in Austin. A few Texas agencies are given below:
Examples of Texas State Agencies

| Logo | Name | Description | Website |
| --- | --- | --- | --- |
| | Texas Attorney General | Chief legal and law enforcement officer | link |
| | Texas Commission on Law Enforcement | Regulates all peace officers of the state | link |
| | Texas Department of Criminal Justice | Responsible for adult criminal justice and supervision | link |
| | Texas Medical Board | Oversees the practice of medical doctors | link |
| | Texas Health and Human Services Commission | Large agency that coordinates several health departments | link |
| | Texas Education Agency | Responsible for public primary and secondary education | link |
| | Texas State Office of Administrative Hearings | Provides for hearings on contested state administrative cases | link |
| | Texas Department of Insurance | Regulates companies that conduct insurance business | link |
Sue Berkel and Administrative Law
Navigating the increasingly complex regulatory bureaucracies of Texas has a steeper learning curve than many other legal disciplines. Additionally, the impact on one's career of administrative rulings can be severe. Thus administrative law is an area where experience matters.
About Sue Berkel
Get started today
Familiar with Texas Law
As a graduate of the University of Texas and the University of Texas Law School, Sue Berkel has practiced law in the Austin area since 1984 and resided in Austin since 1976. She is licensed to practice in the State of Texas but also in the Federal District Court, Western District, and the Federal Fifth Circuit Court of Appeals. Being based in Austin has contributed to her mastery of Texas administrative law.
Senior Administrative Law Judge
Most of the disputes between state agencies and the citizens and companies they regulate are arbitrated at the State Office of Administrative Hearings. Sue Berkel served as an administrative law judge at the SOAH in its early years and quickly rose to the level of Senior Administrative Law Judge, the highest designation given to Texas administrative judges. She conducted hundreds of administrative law trials and hearings, issuing orders and proposals for decisions to a vast array of state agencies after ruling on the evidence admitted. This inside experience at the SOAH is one reason Ms. Berkel is known as a top administrative lawyer in Austin.
Texas Education Agency and Department of Insurance
Sue Berkel held several other prominent positions in governmental administrative law. She was a hearings officer for the Texas Education Agency, where she was tasked with hearing evidence and making recommendations on whether teachers should keep their teaching positions. At the Texas Department of Insurance, she served as Chief of the Companies Activities Section where she oversaw the enforcement actions taken against insurance companies and handled numerous administrative actions herself. She's been involved with the administrative law community as a guest speaker on professional licensing.
90% Win Record at the Attorney General's Office
Ms. Berkel assumed the title of Assistant Attorney General with the Texas Attorney General's Office, handling lawsuits involving day care centers concerned with whether the centers were in compliance with the regulations of the Department of Protective and Family Services. Over the course of more than one hundred trials and appellate arguments in federal and state courts, Ms. Berkel emerged with an over 90 percent win record!
Further Administrative Law Resources