Austin Family Lawyer
Family lawyers in Austin cover topics relating to marriage and divorce, disputes over children, wills and probate, and legal matters of families such as grandparent rights. Investigations by Child Protective Services (CPS) are also considered family law when they don't result a criminal investigation. A family law lawyer can defend your rights in a family law dispute or help draft a legally-binding family agreement.
Divorce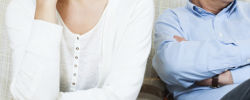 Divorce is the legal dissolution of a marital union.
Types of Divorce
A simple uncontested divorce is the most common and least expensive form of divorce in Texas. Both parties agree to the terms of the divorce including division of property, plus child support and custody for divorces with children. A collaborative divorce is one for which both parties hire dedicated family lawyers to negotiate a settlement short of a trial. If the parties cannot come to an agreement, they are typically required to undergo mediation for which they meet with a neutral third party to discuss the divorce. Divorce modification is a legal option after a divorce is settled.
Children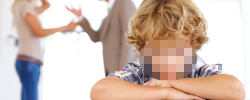 Family lawyers handle disputes over children.
Child Support
Following a divorce, the non-custodial parent is typically required to make child support payments. Adoption is the process of gaining custody of a non-biological child.
See also:
CPS Cases
The Child Protective Services can become involved in your family if a complaint about the treatment of a child is made. A CPS lawyer is one who defends the rights of parents to their children. In some cases, one parent may seek to terminate the parental rights of another.
Wills & Probate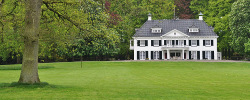 Wills and probate handle the transition of property after a death.
Wills
A will is a legally-binding document expressing the wishes as to how one's property will be distributed after death. An Austin family lawyer can help you draft a will that will stand up in court.
Probate
Probate is the process by which the will of a deceased person is proved to be legally valid in court. It is the first step in the administration of one's estate and property after death.
More Family Law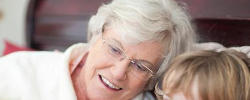 Family law extends to the rights of other family members, end-of-life questions, and more.
Family Law
Other family law topics include prenuptial (pre-marital) and postnuptial agreements, the rights of grandparents to their grandchildren, protective (restraining) orders, and appeals to a family law verdict.
Common Austin Family Law Questions
Q: How long do I have to wait before being granted a divorce in Austin?

A: 60 days. There is a sixty-day waiting period required after a divorce is filed in Austin.

Q: How much does it cost to file for divorce?

A: $300 in Travis County and about $250 in Williamson County.

Q: How is child support typically calculated in Texas?

A: 20% of the parent's income for one child plus 5% for each additional child.
We Can Answer Your Family Law Questions
It's common to not be sure whether you need a family lawyer in the first place. In fact, individuals are often unfamiliar with their legal rights and options in a variety of family law situations. For this reason, we offer a completely free and confidential consultation. We can explain the basic steps in your family law process and the situations in which a family lawyer can help you. Contact us today with your family law question!
An Experienced Family Lawyer in Austin
Sue Berkel has been practicing family law in and around the Austin, Texas area for over 25 years and has a wealth of family law experience. We would love to professionally assist you with your family case if you decide you do in fact need a family lawyer.
About Sue Berkel
Contact options
Education and Licenses
M.S. Berkel has resided in Austin since 1976 and graduated with honors from the University of Texas in 1980. She obtained her law degree from the University of Texas Law School in 1983.
She has been licensed to practice in:
the State of Texas since 1984
the Federal District Court in the Western District since 1986
the Federal Fifth Circuit Court of Appeals since 1989
A Former Prosecutor and Judge
In her early career, Ms. Berkel directed the Austin Young Lawyer's Association and was President of Travis County Women Lawyer's Association. She chaired the legislative subcommittee of the State Bar of Texas Committee on Child Abuse and Neglect. She has been a member of the Texas State Bar College and Austin Bar Association.
As an Assistant Attorney General for the Texas Attorney General's Office, she handled cases involving CPS, in which abuse or neglect was alleged. While at the Attorney General's Office, which is the chief legal and law enforcement body for the state of Texas, Ms. Berkel handled hundreds of cases in both state and federal court and maintained an over 90% win record.
Ms. Berkel served as a judge at the Texas State Office of Administrative Hearings, rising to the rank of Senior Administrative Law Judge, the highest designation offered.
As a Private Family Lawyer
While in private practice, the Law Offices of Sue Berkel has handled a variety of diverse family law issues, including divorce, custody, adoption, grandparent rights, termination of parental rights and modifications of child support, custody, or possession. She's helped draft and modify a great deal of legally-binding agreements, such as prenuptial and postnuptial agreements and private wills. She has experience with probate and the general administration of a deceased person's estate and property. Sue Berkel has the expertise to offer representation highly customized to your particular situation. Call us today about your family law case.