Austin Criminal Defense Attorney
Criminal law concerns crimes that threaten the welfare of society at large. It differs from family law, which deals with disputes between family members or intimate partners. Examples of criminal offenses include assault, fraud or theft of property, and violations of the requirements for driving on public roads. A criminal defense lawyer is someone who defends the rights of the accused in the judicial process—for instance by representing them in a criminal trial. This trial will determine whether the defendant is convicted of, or determined to have committed, the crime.
Drug Charges
Drug charges involve the possession, manufacture, or delivery of illicit substances or paraphernalia.
Possession
Drug possession is knowingly having illegal substance with you. See possession details for:
Manufacture or Delivery
Many Texas drug penalties are the same for manufacture and delivery of the substance.
DWI and Drivers License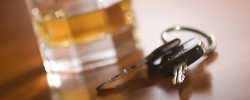 Driving under the influence of alcohol or drugs in Texas will result in a suspended license as well as a DWI criminal charge.
DWI
DWI stands for driving while intoxicated and is a Class B Misdemeanor criminal offense in Texas. Arrest for DWI will result in an automatic drivers license suspension.
Drivers License Suspension
A wide variety of criminal convictions will result in a suspended drivers license as a penalty. In addition, a DWI charge will trigger a license suspension under the administrative license revocation program.
Property Crimes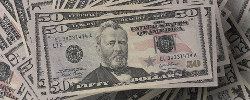 A property crime is the act of damaging or taking property against the wishes of the owner. Money is a form of property along with goods and professional services.
Theft and Burglary
Theft is knowingly depriving someone of his or her property. Burglary involves unlawful entry of a building, area of private property, or a vehicle for the purpose of committing a crime such as theft or vandalism. Often burglary results in residual damage to the location entered.
Insurance Fraud
Insurance fraud is knowingly using false information with the intent of deceiving an insurer in an insurance process. Typically the motive for the deception is to obtain a more favorable outcome from an insurance claim, which is the amount the buyer of the insurance is entitled to in a specific situation.
Violent Crimes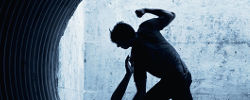 A violent offense is to knowingly or recklessly cause bodily injury to another individual.
Types of Violent Crime
The simplest and most common violent offense is assault, which is a Class A misdemeanor in Texas if convicted of the charges. Assault carries possible jail time of up to 1 year. If a deadly weapon is used in the assault, the charge is escalated to an aggravated assault, which is a second-degree felony and is punishable from 2 to 20 years in prison.
More Criminal Law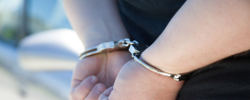 Many other actions are treated as criminal offenses in Texas. Sue Berkel has wide-ranging expertise in criminal law.
Other Criminal Charges
Other criminal offenses include jail release and probation. Though most criminal charges in Texas are handled at the state level, United States federal law applies in each state as well. The appeal process is used when someone convicted of a criminal charge wishes for the case to be formally reviewed to obtain a different result.
You need an experienced criminal lawyer
Selecting a criminal defense lawyer will be one of the most important decisions you will make. Make sure you make the right decision and hire an experienced criminal defense lawyer. As a graduate of the University of Texas and the University of Texas Law School, Sue Berkel has practiced law in and around the Austin area since 1984 and has resided in Austin, Texas since 1976. Sue is licensed to practice in the State of Texas and in the Federal District Court, Western District, as well as in the United States Court of Appeals, Fifth Circuit. Sue Berkel has an enormous amount of criminal law experience that she will use to defend you against criminal charges.
As a criminal prosecutor in Austin, Texas, she handled hundreds of criminal cases and conducted numerous jury trials. Later in her career, Sue Berkel was a relief Austin Municipal Judge where she set bonds on criminal cases and magistrated criminal defendants. As a Senior Administrative Law Judge with the State Office of Administrative Hearings, Sue helped establish the Administrative License Revocation Hearings system from a judicial standpoint. She helped draft the rules and regulations that apply to the driver license revocation hearings which take place once a criminal defendant is arrested for DWI. As a Senior Administrative Law Judge, Sue Berkel conducted many driver license hearings of Defendants who were arrested for DWI and is well versed in those proceedings.