Marijuana Possession Lawyer in Austin
As of 2017 Texas state law still carries harsh punishments for possession of marijuana (POM). If you're charged with marijuana possession in Austin, a top marijuana defense attorney can be the difference between a dismissed case and a permanent criminal record.

The criminal penalties for a conviction of POM in Austin are set by the Texas Health and Safety Code. They are determined primarily by the amount seized:
Penalties for Possession of Marijuana in Texas

| Amount | Classification | Max Fine | Jail Time |
| --- | --- | --- | --- |
| Less than 2 ounces | Class B Misdemeanor | $2000 | Max 6 months |
| 2–4 ounces | Class A Misdemeanor | $4000 | Max 12 months |
| More than 4 ounces | Felony | $10000 | Min 180 days |
Source: Texas Health and Safety Code
As a former prosecutor, Sue Berkel has over 30 years of experience with criminal drug charges in Austin. Call today for a free consultation.
About Sue Berkel
Schedule a consultation
Questions about Marijuana Possession in Austin
How can a top marijuana lawyer help me?

An attorney experienced with marijuana cases will be able to access the circumstances of your charge and find weaknesses or holes in the prosecution's case. For example, in order to use evidence against you, a police officer must have very specific reasons to conduct a search. If the officer did not obtain a warrant or otherwise failed to follow correct procedure, the evidence they gathered may not be admissible in court. Alternatively, a marijuana defense lawyer may be able to strike a deal with the prosecution to reduce your case to a lesser charge or delay ruling on your case.

Can I get my POM charge dismissed?

Many POM cases get dismissed in Travis County and Williamson County. While no guarantees can be made, having an experienced marijuana lawyer on your side will pay off considering the full range of problems a drug conviction can bring. Factors that affect the possibility of dismissal include the amount of marijuana, prior convictions, the legality of the search, and the willingness to take classes and/or perform community service.

What are the punishments for possession of marijuana?

Penalties are set by the classification of the crime in the Texas state system, such as Class B Misdemeanor. Aggravating circumstances include being in a "drug-free zone," showing evidence of marijuana cultivation or an intent to deliver, and prior convictions. If any of these exist, you can expect the crime classification to be escalated by one level. Drug convictions can result in fines, probation, community service, the suspension of your driver's license, jail time, and all the consequences that come with a permanent criminal record. See the laws section.

How does Travis County differ from Williamson County for POM?

Travis County is often more lenient than neighboring Williamson County. Williamson County is considered by many to be the strictest county in Texas, in part because Williamson County prosecutors often insist on lengthy probation for POM charges. Whether you're in Williamson County or Travis County, seeking effective representation from a qualified drug charge lawyer will result in the most favorable outcome.

What is drug paraphernalia?

Drug paraphernalia refers to accessories associated with the consumption, production, or distribution of illegal substances. For example, pipes and bongs, scales, plastic baggies, extra phones, or excessive amounts of cash could qualify. While not necessarily illegal on their own, the presence of these items during a drug arrest can escalate the charge—for example, to possession with intent to deliver. In addition, § 481.125 of the Texas Health and Safety Code defines "possession or delivery of drug paraphernalia" as an offense in its own right.

What is intent to deliver?

Possession with intent to deliver a controlled substance is a separate and more serious crime in Texas. Intent to deliver can be proved in court by circumstantial evidence, without requiring an admission of guilt by the accused. Some factors that increase the likelihood of an intent to deliver charge include the amount of marijuana, the location of its seizure, the presence and type of paraphernalia, and the form of packaging used. If you're facing a charge for possession with intent to deliver, speak with a marijuana defense attorney about your arrest.

What is a "drug-free zone"?

While possession of marijuana is illegal in all parts of Texas, there is an additional definition of "drug-free zones." Drug-free zones include schools, medical or dental units, public swimming pools, arcades, and many areas with a significant number of children present such as daycares, youth-oriented gyms, and playgrounds. POM penalties are enhanced in a drug-free zone and there is also risk for an accompanying charge of delivering marijuana to a child, a felony of the second degree. If you were in a drug free zone, contact a marijuana defense lawyer right away.

What is a "marijuana ticket"?

In 2009, Austin police were given the option to "cite and release" people for possession of marijuana rather than arresting them and bringing them to jail. This policy allowed officers to issue Travis County residents a so-called marijuana ticket on the assumption they would later appear in court, which bypasses the jail booking process. However, the legal consequences of a marijuana ticket are just as serious as a formal arrest and booking for POM. It's still important to seek effective representation in a marijuana ticket case.

What are federal charges?

Any Austin marijuana lawyer can tell you that possession of the drug is prohibited on both the state and federal levels. This means that it is possible to be charged by the U.S. federal government, based in Washington, D.C., for possession of marijuana even if you're physically in the state of Texas. However, the federal government typically only gets involved in large-scale drug operations or trafficking marijuana between states. Nonetheless, if you're facing federal criminal charges, we are licensed to practice at the federal level and can represent you.
Texas Laws on Marijuana Possession
According to the FBI, there were over 135,000 Texas arrests for drug-related offenses in 2014. For Southern states, close to 50% of such arrests are for simple possession of marijuana. Therefore the number of POM arrests is comparable to all other drug-related charges combined.
If you're cited for possession of marijuana in Austin, the buds and seeds will count towards the total weight of the marijuana. The following penalties apply to marijuana possession depending on the weight range:
Full Penalty Table for Texas Possession of Marijuana

| Amount | Classification | Max Fine | Jail Time |
| --- | --- | --- | --- |
| Less than 2 ounces | Class B Misdemeanor | $2000 | Max 6 months |
| 2–4 ounces | Class A Misdemeanor | $4000 | Max 12 months |
| 4 ounces–5 pounds | State Jail Felony | $10000 | Min 180 days |
| 5 pounds–50 pounds | 3rd Degree Felony | $10000 | 2–10 years |
| 50 pounds–2000 pounds | 2nd Degree Felony | $10000 | 2–20 years |
| More than 2000 pounds | 1st Degree Felony | $50000 | 5–99 years |
Source: Texas Health and Safety Code
Hiring a Lawyer for Marijuana Concentrates
An increasingly common trend in Austin is the police seizure of marijuana edibles such as pot brownies. Texas law does not consider these substances marijuana, but rather drugs in Penalty Group 2. This penalty group includes many drugs generally considered more serious than marijuana, such as ecstasy, PCP, magic mushrooms, amphetamine, and mescaline. The penalty for a conviction of this type is a felony, which carries a mandatory jail sentence. You can be convicted for the possession of a Penalty Group 2 substance even if it is a very small amount.
Penalties for Marijuana Derivatives

| Amount | Classification | Incarceration |
| --- | --- | --- |
| Less than 1 gram | State Jail Felony | 180 days–2 years |
| 1–4 grams | 3rd Degree Felony | 2–10 years |
| 4–400 grams | 2nd Degree Felony | 2–20 years |
| More than 400 grams | 1st Degree Felony | 5 years–life |
Source: Texas Health and Safety Code
As if these punishments were not harsh enough for marijuana concentrate, there is an additional risk associated with possession of marijuana derivative products in Texas.
In a publicized 2014 case, a man in Round Rock was charged with possession of a large batch of marijuana brownies. Because the legal code counts "adulterants and dilutants" as part of a controlled substance's weight, the full weight of the brownies (over a pound) was used by the Williamson County prosecution in determining the amount of substance in possession by the defendant. A pound of a Penalty Group 2 controlled substance is classified as a first degree felony, which entails a mandatory sentence from five years to life in prison.
Though the first-degree-felony charge in the Round Rock case was ultimately dropped, it underscored just how vulnerable Austin residents are to severe penalties if found in possession of cannabis edibles. Since the number of similar cases is very low, there is not a clear legal precedent for how possession of edibles will be handled by courts in Texas. If you have been charged with possession of any marijuana derivatives, it will be imperative to contact a seasoned criminal lawyer familiar with marijuana offenses.
Additional Consequences of a Marijuana Conviction
A conviction of marijuana possession in Austin also triggers an automatic suspension of your driver's license for 6 months. If you are later charged with driving with a suspended license, jail time can be the result.
As with many convictions, a permanent criminal record can affect one's prospects for employment, education, credit, and housing in the future. It can also lead to problems traveling internationally.
You Need an Experienced Marijuana Lawyer
The Law Offices of Sue Berkel has extensive experience defending the rights of those accused of marijuana possession. Contact us today for a free consultation on your POM charge.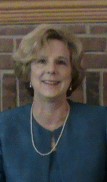 Education and Licenses
Sue Berkel has lived in Austin since 1976 and graduated with honors from the University of Texas in 1980. She obtained her law degree from the University of Texas Law School in 1983. She has been licensed to practice in Texas since 1984 and in the Federal District Court in the Western District since 1986.

A Former Prosecutor
Ms. Berkel worked as Assistant Attorney General at the Texas Attorney General's Office, handling cases involving day care centers in which abuse or neglect was alleged. After more than one hundred trials and appellate arguments in both federal and state courts, she emerged with an over 90 percent win record. This experience as a former prosecutor gives Sue a valuable perspective in any marijuana possession case. She knows how prosecutors think and knows how to counter their arguments.

A Former Judge
Ms. Berkel also served as a judge at the Texas State Office of Administrative Hearings. She rose to the rank of Senior Administrative Law Judge, the highest designation offered. Together with experience as a prosecutor and a criminal defense lawyer, this experience as a judge makes Sue Berkel one of the most well rounded marijuana lawyers in the Austin area.
More about Sue
Get started today
Resources on Marijuana Laws