Austin Federal Crimes Lawyer
Federal crimes are actions specifically outlawed by federal statutes. They are generally crimes of special interest to the U.S. federal government, such as crimes occurring across state lines. A federal crimes lawyer is one who is licensed to practice in federal courts, which is not something all criminal defense attorneys have obtained. Since federal prosecutors often seek the most severe punishments possible, it is essential for those charged with a federal crime to hire an experienced federal lawyer knowledgeable in federal law and the federal criminal process.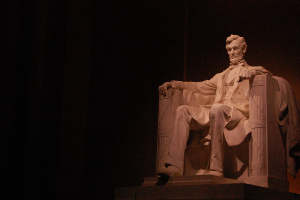 Federal Courts
The federal criminal justice system is complex and has different rules and procedures from the state system. Penalties for federal crimes are assigned according to the United States Federal Sentencing Guidelines, which usually call for long prison sentences and serious fines. To make matters worse, federal cases are investigated and prosecuted by some of the most aggressive and experienced law enforcement agents in the country.
Some examples of crimes prosecuted in federal courts include:
Possession of Firearms
Felon in Possession of Firearms
Large Drug Crimes
Corruption
Bank Robbery
Fraud
Smuggling
Are You Are Under a Federal Investigation?
If you are under a federal criminal investigation, it is best to follow best practices for defending your constitutional rights. The stakes are simply too high in federal cases to bypass obtaining qualified legal counsel on your case. Here are some of the guidelines for your legal defense.
Refrain from Speaking with Federal Investigators
It is best to not talk to federal law enforcement agents without an experienced federal crimes defense lawyer by your side. Federal investigations are typically conducted by more highly-trained agents than in state cases. They can involve multiple suspects and may be undertaken for months or years before being prosecuted, or brought to court in an attempt to obtain a criminal conviction.
It is common for individuals under federal investigation to become aware they are being investigated. Federal agents can even approach an individual under investigation in attempt to extract information directly from him or her. Resist these attempts to reveal information before consulting a federal crimes lawyer.
Plan your Defense with a Federal Crimes Lawyer
Being aware of a federal crimes investigation can give a cautious individual the opportunity to consult a lawyer and plan the best legal strategy before actual criminal charges are filed. At times, individuals can avoid criminal charges entirely if they are able to meet with an experienced federal crimes defense attorney while the case is still being investigated. At the very least, they will minimizing their prospects for serious criminal penalties, including time in a federal prison and possible fines running into the hundreds of thousands of dollars.
Consult with a lawyer
Ensure Federal Prosecutors Follow the Law
Throughout an investigation or during a subsequent trial, a skilled federal crimes attorney can provide an individual with invaluable guidance and instruction on how to navigate the process. They can also ensure the government and its agents follow the law themselves, which they do not always do when left unchecked.
If you believe you may be under a federal investigation for an alleged federal crime, it is critical to your future to retain a federal criminal defense lawyer with the qualifications and experience to practice in federal courts. The federal criminal justice system is very complex and can result in severe consequences to your freedom and future. It is unwise to attempt to navigate the federal system on your own.
Sue Berkel as an Austin Federal Crimes Lawyer
The Law Offices of Sue Berkel has extensive experience defending the rights of those accused of federal crimes. Contact us today for a free consultation on your federal investigation or criminal charges.
Education and Licenses
Sue Berkel has lived in Austin since 1976 and graduated with honors from the University of Texas in 1980. She obtained her law degree from the University of Texas Law School in 1983. Ms. Berkel has been licensed to practice in the Federal District Court in the Western District since 1986 and the Federal Fifth Circuit Court of Appeals since 1989.
A Former Prosecutor
Ms. Berkel worked as Assistant Attorney General with the Texas Attorney General's Office, handling cases involving day care centers in which abuse or neglect was alleged. After more than one hundred trials and appellate arguments in both federal and state courts, she emerged with an over 90 percent win record. This experience as a former prosecutor is a major asset in any federal crimes case. Sue Berkel will leverage her insights at the Attorney General's Office in order to protect your federal constitutional rights.
A Former Judge
Sue Berkel also served as a judge at the Texas State Office of Administrative Hearings. She rose to the rank of Senior Administrative Law Judge, the highest designation offered for the position. Along with experience as a prosecutor and federal crimes defense lawyer, this experience as a judge makes Sue Berkel one of the most well rounded federal crimes lawyers in the Austin area.
Do you Need to Speak with a Federal Crimes Lawyer?
Get help today
Being charged with a federal crime is an extremely serious matter and the possibility of facing severe penalties is great. There is less discretion available to the prosecuting attorneys and court in federal cases. If you are accused of a federal crime or if you are a target of a federal investigation, contact our offices immediately.