Insurance Fraud Lawyer in Austin, Texas
What is Insurance Fraud?
Insurance fraud is the attempt to obtain a more favorable outcome from an insurance process by using false or deceptive information. This could include submitting an insurance claim with false or misleading statements, or it could be applying for insurance coverage under a similarly fraudulent pretext. Many types of insurance exist, including health, motor vehicle, unemployment or bankruptcy, home, and life insurance. With all such insurance policies, there are specific rules in the policy contract that determine the monetary amount, if any, that is to be awarded in specific situations. Any attempt to skew an award beyond the amount called for by the rules of the policy will constitute insurance fraud.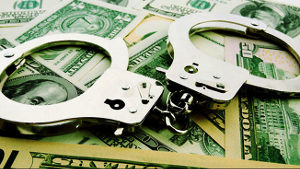 Chapter 35 of the Texas Penal Code defines insurance fraud offenses in Texas. Importantly, the offense is stated as the "intent" to deceive or defraud an insurance company. It does not matter if the deception actually occurred if it can be demonstrated in a court of law that the accused merely had the intent to deceive. As you might imagine, it can be difficult to prove intentions beyond a reasonable doubt. If you're facing insurance fraud charges in Austin, it's important to have a skilled defense attorney by your side to ensure your rights are protected. We have over 25 years of experience in criminal law and can assist your insurance fraud case. Contact us today for a free consultation.
What are the Penalties for Insurance Fraud?
The punishments for insurance fraud are set by the classification of the offense in the Texas state system. For insurance fraud charges, the determining factor is the dollar value that is determined to be fraudulently obtained or sought after. The following table shows that insurance fraud spans many offense classifications, all the way from Class C Misdemeanor (the least severe charge in Texas) to 1st Degree Felony (a very serious charge carrying a possible life sentence).
Penalties for Insurance Fraud in Austin

| Fraud Value | Classification | Max Fine | Jail Time |
| --- | --- | --- | --- |
| Less than $100 | Class C Misdemeanor | $500 | None |
| $100–$750 | Class B Misdemeanor | $2000 | Max 6 months |
| $750–$2,500 | Class A Misdemeanor | $4000 | Max 1 year |
| $2,500–$30,000 | State Jail Felony | $10000 | 180 days–2 years |
| $30,000–$150,000 | 3rd Degree Felony | $10000 | 2–10 years |
| $150,000–$300,000 | 2nd Degree Felony | $10000 | 2–20 years |
| More than $300,000 | 1st Degree Felony | $10000 | 5 years–life |
Source: Texas Penal Code
If the alleged insurance fraud is determined to be an amount above and beyond a legitimate insurance claim, the fraudulent value is generally considered to be the difference between the total amount sought and the legitimate claim. For example, if an automobile received $8,000 worth of damage in an accident, but the owner somehow misrepresented or exaggerated the damage to make it appear to be worth $10,000, the insurance fraud value would be $2,000. This is because the the amount of money sought from the insurance company was $2,000 beyond what would be awarded without any deception or misinformation. In this simple scenario, the offense would be classified as a Class A Misdemeanor and not a State Jail Felony because the value of actual fraud is below the $2,500 threshold for felonies. If you are accused of insurance fraud, an experienced criminal defense lawyer can help ensure you are not being charged with a higher level of fraud than is appropriate to your situation.
Some types of circumstances can escalate an insurance fraud charge to a higher classification. One example is if an act of fraud is committed which places one or more persons at risk of death or serious bodily injury. If this is determined to be the case, it is possible the charge will be escalated to a 1st Degree Felony, the most serious of classifications for insurance fraud in Texas. If you are facing possible charges of insurance fraud involving serious risks to the health of others, it is essential to consult to an experienced attorney familiar with insurance fraud charges in Texas.