Austin Termination of Parental Rights Lawyer
The termination of parental rights is a serious and difficult issue in Texas. Once parental rights have been terminated, the affected parent will no longer be able to visit or even contact his or her child. Many reasons exist for terminating a parent's right, such as child abuse or neglect, felony convictions of the parent, or a parent's lack of interest or care in supporting a child. In addition, sometimes an ex-spouse will make untrue allegations in an attempt to remove parental rights of the other parent. In both situations, a termination of parental rights lawyer can help you navigate the legal obstacles so that the well being of your child is protected.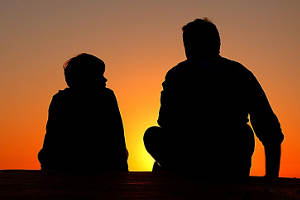 If you are seeking to terminate parental rights, or are defending against a termination, contact us today for a consultation on your case. Sue Berkel is a family law attorney with over 25 years of experience in cases involving allegations of abuse or neglect of children.
Request a free consultation
Grounds for Terminating Parental Rights
A variety of conditions constitute grounds for the removal of parental rights to children. In general, any significant threat to a child's well being will be considered by a court in a termination case. The following are some common conditions seen by termination of parental rights lawyers in Austin:
Abuse or neglect
Mental illness
Abandoning a child
Certain felony convictions
Being sent to prison
Severe substance abuse
Sexual or physical abuse
Failure to provide sufficient support
Failure to maintain contact
In addition, the termination of original parental rights is a prerequisite for adoptions. If you are considering an adoption, read more about how an adoption lawyer can help you.
Defense Against Termination of Parental Rights
Sometimes an ex-spouse will unfairly target the other parent in an attempt to terminate their legal claim to their children. If you are the victim of such an attempt and wish to fight the action, we can help defend your parental rights. We will help you navigate the necessary legal steps to maintain your role as a parent and ensure your rights are protected against unreasonable accusations. We understand how severe the prospect of losing the right to see your child can be. To successfully fight a termination of parental rights lawsuit, it's essential to have an experienced family law attorney on your side.
Sue Berkel's Experience in Termination Cases
Sue Berkel has extensive experience in cases in which the government or a parent seeks to seeks to terminate parental rights. She has handled numerous CPS cases as well as private termination cases, not only as a government lawyer, but also representing parents in private practice. The stakes are very high in these types of cases and it is important that you retain a lawyer who not only knows her way around a courtroom, but also knows the how to best navigate the system. If you are seeking to terminate parental rights or defend your own rights from termination, the Law Offices of Sue Berkel can help you.
About Sue Berkel
Get help on your case
A Former Prosecutor and Judge
In her early days as a family lawyer, Ms. Berkel directed the Austin Young Lawyer's Association and was President of Travis County Women Lawyer's Association. She also chaired the legislative subcommittee of the State Bar of Texas Committee on Child Abuse and Neglect.
At the Texas Attorney General's Office, she handled many cases involving CPS in which abuse or neglect was alleged. While at the Attorney General's Office, which is the chief legal and law enforcement body for the state of Texas, Ms. Berkel handled hundreds of cases, maintaining an over 90% win record. Ms. Berkel served as a judge at the Texas State Office of Administrative Hearings, rising to the rank of Senior Administrative Law Judge, the highest designation offered for the position.
As a Parental Rights Lawyer in Austin
While in private practice, the Law Offices of Sue Berkel has handled a variety of diverse family law issues. In addition to termination of parental rights cases, she has handled divorce, custody, adoption, grandparent rights, and modifications of child support, custody, or possession. She's helped draft many legally-binding agreements, such as prenuptial and postnuptial agreements and private wills. She has experience with probate and the general administration of a deceased person's estate and property. Sue Berkel has the expertise to offer representation highly customized to your particular situation. Call us today about your termination of parental rights case.