Austin Divorce Modification Lawyer
Modification of a divorce decree may be an option if there is a significant change in a family's circumstances. An Austin divorce modification attorney is one who is trained in the process of obtaining modifications to divorce decrees and will be familiar with the types of circumstances that qualify for a divorce settlement modification. Most divorce modifications seek to change a child support award or a custody or visitation provision. In general, the modification needs to be shown to be in the best interests of children from the marriage.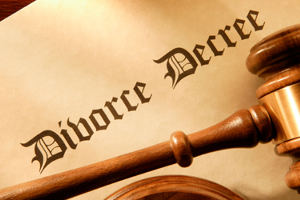 There are many types of life changes that could qualify for a divorce modification, but they typically must be material changes rather than changes in the attitude or sentiment of former partners. Moreover, there must be clear evidence that the change has in fact occurred—it is not enough for one partner to make claims that are not backed up with convincing evidence. If you are seeking to obtain a divorce modification in Austin, or are resisting an attempt to modify a divorce decree, contact our offices for a free assessment of your particular situation. We can help you decide whether hiring a divorce modification attorney is right for you and your family.
Request a free consultation
Child Support Modifications
Any significant change to the finances of either former spouse could be grounds for a modification of a child support award. This could be in the form of increased income or newly-acquired assets, or it could be unforeseen expenses that have arose since the child support award was calculated.
For example, if a child requires serious medical treatment and this was not factored into a child support award, it could be shown that an increase in child support is necessary for the child's well being. Regardless of the nature of change to a family's finances, an Austin child support modification lawyer can help defend the interests of you and your child in a divorce modification.
Child Custody and Visitation Modifications
Changes in a parent's work schedule, living location, or ability to provide a safe environment for a child can all create the need for a child custody modification. Here are some behaviors of a parent that may qualify for a modification of custody or visitation provisions:
drug usage
alcoholism
abuse of pain or other prescribed medications
criminal arrests
involvement with CPS
an instance of neglect
involvement with a significant other who engages in any of these behaviors
This is not an exhaustive list; any significant circumstance may warrant a modification of a divorce decree. If you are seeking to terminate parental rights, we can also assist you in this process. Contact our offices today.
Sue Berkel's Experience as an Austin Divorce Lawyer
Sue Berkel has been practicing family law in and around the Austin, Texas area for over 25 years and has a wealth of family law experience. She has resided in Austin since 1976 and graduated with honors from the University of Texas in 1980. Sue obtained her law degree from the University of Texas Law School in 1983 and has been licensed to practice in:
the State of Texas since 1984
the Federal District Court in the Western District since 1986
the Federal Fifth Circuit Court of Appeals since 1989
As an Assistant Attorney General for the Texas Attorney General's Office, Sue Berkel handled cases involving CPS in which abuse or neglect was alleged. While at the Attorney General's Office, which is the chief legal and law enforcement body for the state of Texas, Ms. Berkel handled hundreds of cases in both state and federal court and maintained an over 90% win record. Ms. Berkel also served as a judge at the Texas State Office of Administrative Hearings, rising to the rank of Senior Administrative Law Judge, the highest designation offered.
Contact us today
While in private practice, the Law Offices of Sue Berkel has handled a variety of diverse family law issues, including divorce, custody, adoption, grandparent rights, termination of parental rights and modifications of child support, custody, or possession. She's helped draft and modify a great deal of legally-binding agreements, such as prenuptial and postnuptial agreements and private wills. She has experience with probate and the general administration of a deceased person's estate and property. Sue Berkel has the expertise to offer representation highly customized to your particular situation. Call us today about your family law case.