CPS Attorney in Austin
In some situations the Child Protective Services (CPS) may become involved with your family. When abuse or neglect of a child is alleged, Texas law requires the allegations to be investigated. CPS may seek to remove your children from your home and place them in foster care or with a relative. If CPS obtains a court order allowing them to remove your children from your home, the parents of the children will be named as parties in a lawsuit filed by the government.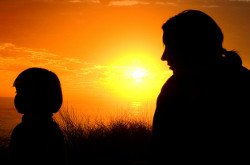 The ultimate result in these cases will be that you will either get your children returned to you or your rights to your children will be terminated and the children will be placed for adoption. In very rare cases the children may live with a third party and your rights to them will be significantly curtailed. Since the stakes in CPS cases are very high, it really is important that you act quickly.
Common Questions about CPS Cases
Will my children be taken away?

CPS can remove a child from his or her home with or without a court order if a case is made that the child faces an imminent threat of neglect or abuse. If the removal of a child occurs without a court order, CPS must obtain one and present it to the parents or guardians. A removal hearing will be set to occur within 14 days of the removal and will determine whether to return a child to his or her home.

Will the police get involved?

Texas state law requires informing law enforcement of CPS investigations; however, it is up to the law enforcement agency whether or not to open a criminal investigation, which would be in addition to the CPS one. In the case of "Priority 1" investigations, which involve "immediate risk" of physical or sexual abuse to a child, law enforcement is required to accompany CPS workers to a home.

What statements should I make to CPS?

Having worked CPS cases on behalf of the government and parents alike, Sue Berkel understands how the statements you make to CPS investigators can and will be used against you in court. It is the job of a CPS caseworker to attempt to build a case against you, not to advise you of your rights, look out for your well-being, etc. When you are under a CPS investigation, it is best to have an experienced attorney advise you on what statements to make to CPS caseworkers.

What can I expect during the investigation?

During a CPS investigation, you can expect your child to be interviewed on camera by a caseworker, possibly at his or her school. CPS is not required to inform you of the interview before it occurs. The caseworker may interview any other children, relatives, neighbors, or others who have interacted with your child, and perform a general inspection of the child's home. Typically a caseworker is required to complete an investigation within 30 days, though they are permitted to request an extension from their supervisor.

When can a lawyer help in a CPS case?

Generally a lawyer is necessary if a lawsuit has been filed or if children have been removed from the home by CPS. A lawyer is not strictly necessary if parents have only been put on a "Safety Plan" and cooperate with CPS. The most common result of this situation is that no lawsuit will be filed and children can remain in the home, though it is still possible to hire a CPS lawyer at this point.

Who will know I'm under a CPS investigation?

The law requires CPS investigations to be kept confidential from the public. However, case information will be revealed to those being interviewed, the alleged victim's parents, law enforcement officials, courts, and government attorneys. If services such as therapy or counseling are to be provided, CPS will share information with these professionals. If a child is placed under the care of relatives or other individuals, CPS will share any information they consider necessary to meet the child's needs.

How can I find out who made the complaint to CPS?

It is illegal for CPS to reveal the identity of individuals contacting CPS.
Do You Need a CPS Lawyer?
Retaining a CPS attorney is recommended if at least one of the following has occurred:
1. The government has filed a lawsuit against you
2. Children have already been removed from the home
If CPS has taken either of these actions against you, it is necessary to begin speaking with a CPS attorney. Parents unable to afford hiring a private lawyer have the right to free representation by an appointed public lawyer. However, a successful outcome is more likely if you hire a skilled CPS lawyer such as Sue Berkel. If you are in need of a lawyer and are able to afford hiring one, we recommend getting a consultation on your case as the next step. Give us a call or click the link below to access our contact form.
About Sue Berkel
Request a consultation
Sue Berkel Is an Excellent CPS Lawyer in Austin
Ms. Berkel successfully resolves many CPS cases in Austin each year. With over 30 years of experience practicing law, she has worked extensively with Child Protective Services both as a government attorney and as a private lawyer who fights CPS. The stakes are very high in these types of cases and it is important that you retain a lawyer who not only knows her way around a courtroom, but also knows the how to best navigate the Texas system.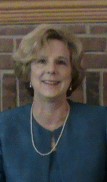 Education and Licenses
Sue Berkel has lived in Austin since 1976, graduating with honors from the University of Texas in 1980. She received her law degree from the University of Texas Law School three years later. She's licensed to practice in Texas as well as the Federal District Court in the Western District.

A Former Prosecutor
Ms. Berkel worked as Assistant Attorney General at the Texas Attorney General's Office, handling cases involving day care centers in which abuse or neglect was alleged. After more than one hundred trials and appellate arguments in both federal and state courts, she emerged with an over 90 percent win record. She knows how CPS investigators think and how to counter their arguments.

A Former Judge
Ms. Berkel also served as a judge at the Texas State Office of Administrative Hearings. She rose to the rank of Senior Administrative Law Judge, the highest designation offered. Together with experience as a prosecutor and a CPS defense lawyer, this experience as a judge makes Sue Berkel one of the best CPS lawyers in the Austin area.
CPS Resources