Wills Lawyer
A properly drafted will expresses the wishes and last testament of a deceased person and can be used to protect your family in the event of a tragedy. Wills can spare a family from lengthy and costly litigation in probate courts when it is time to administer a deceased person's estate. Wills lawyers in Austin help ensure that a will is correctly drafted and free of errors such that it will be accepted as legally binding in court. Erroneous, vague, or illegal wills can be declared invalid.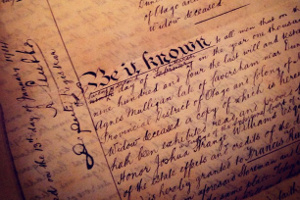 Protecting Your Loved Ones
As your family grows and changes, whether due to marriage, divorce, or the addition of a child, you should consider drafting a will to protect your loved ones in the event of a tragedy. Without a will or with a badly drafted will, your family will face enormous expenses to have your estate probated.
If you have young children, you might consider having a trust built into your will so that any proceeds you leave your children will be managed by a trustee. This would ensure that the inheritance you leave your children will be managed prudently until your children are old enough to assume responsibility to the proceeds themselves. The Law Offices of Sue Berkel can address your estate planning needs at a very reasonable price.
Powers of Attorney
A good wills lawyer can also provide you with powers of attorney. A Durable Power of Attorney authorizes a specified individual to make financial decisions for you in the event you are incapacitated. A Medical Power of Attorney empowers a designated person to make your medical decisions for you if you cannot make them for yourself.
The Law Offices of Sue Berkel can also provide you with a Declaration of Guardianship, which allows you to designate who is to be the guardian of your children. If you think your family could be better protected in the event something happens to you, give us a call or contact us right away for a confidential consultation.
An Experienced Wills Lawyer
Sue Berkel has the advantage of more than 25 years of experience in family law. At the Texas Attorney General's office, she prosecuted family law cases involving children subject to possible abuse and neglect. As a Municipal Judge and Senior Administrative Law Judge in Austin, she issued orders and proposals for hundreds of trials and hearings after ruling on admitted evidence. Now as a family lawyer in private practice, she represents family members on a variety of cases such as divorce, disputes over children, end-of-life questions, probate, estate planning, and wills. Contact us today and we can answer your questions about wills.